The B&B Petite Maison is located on the main island of the Arcipelago di La Maddalena, one of the most beautiful and fascinating place of the mediterranean sea.
The house was built in 1965 and completely redesigned in 2007, it's only 300 meters away from the city center and it's sourrounded by a lovely and pleasant private garden to spend time relaxing or enjoying our beautiful breakfasts in the morning.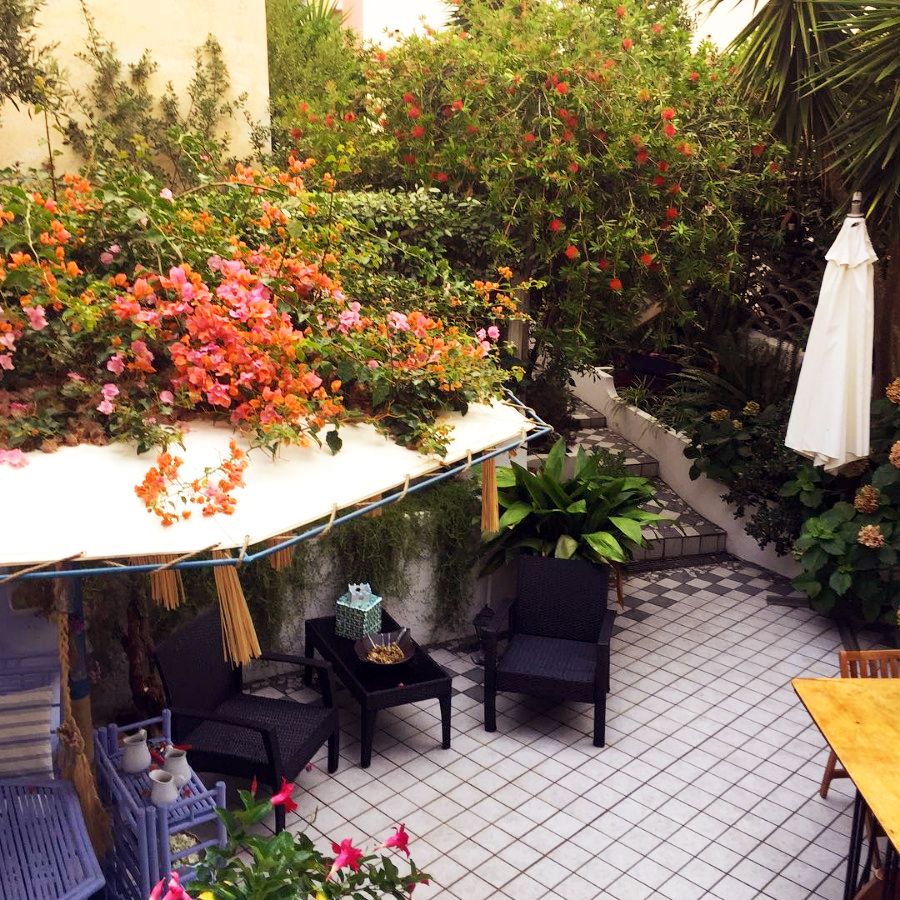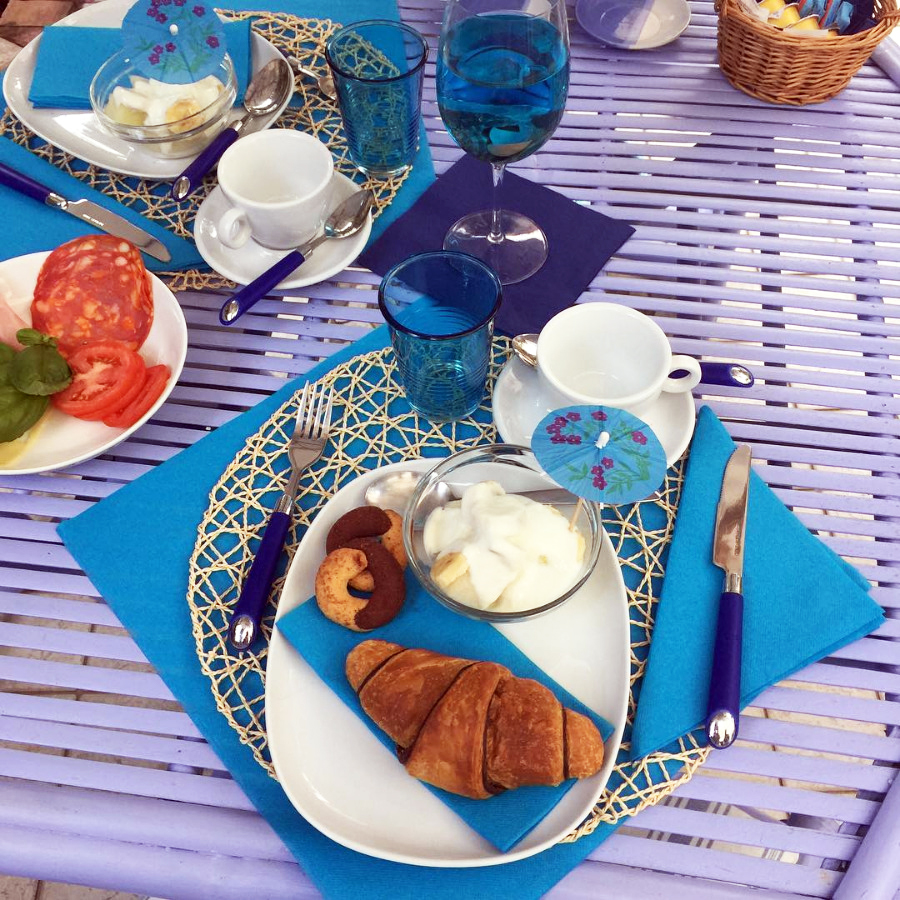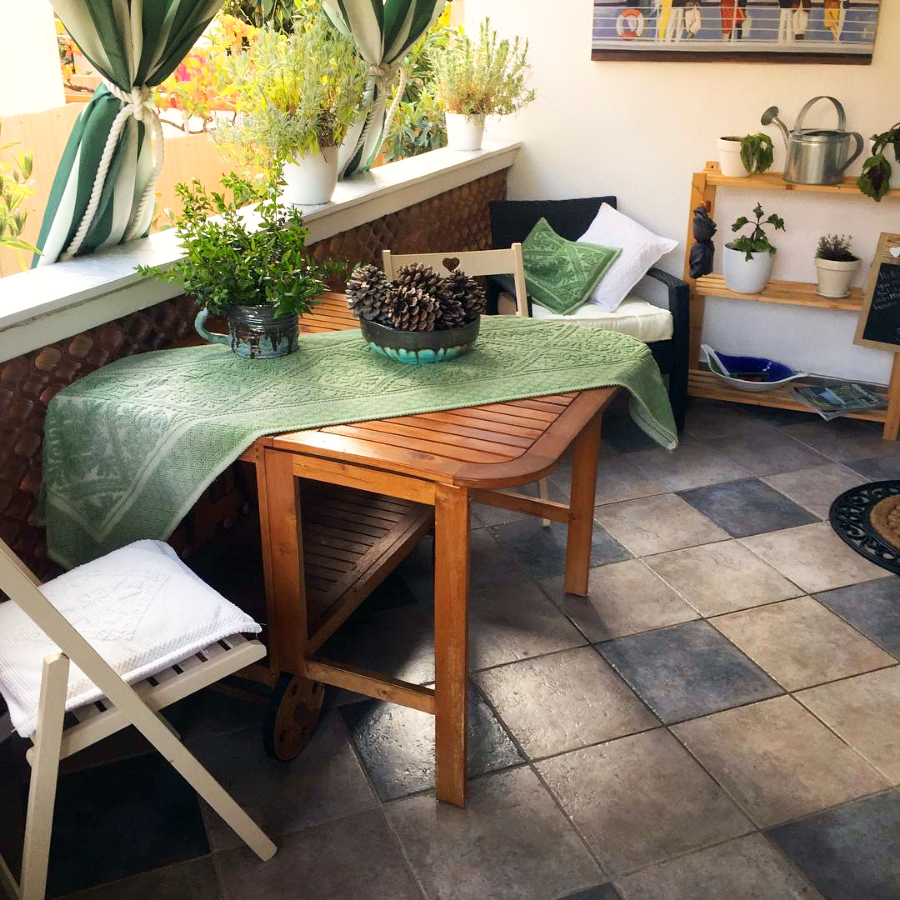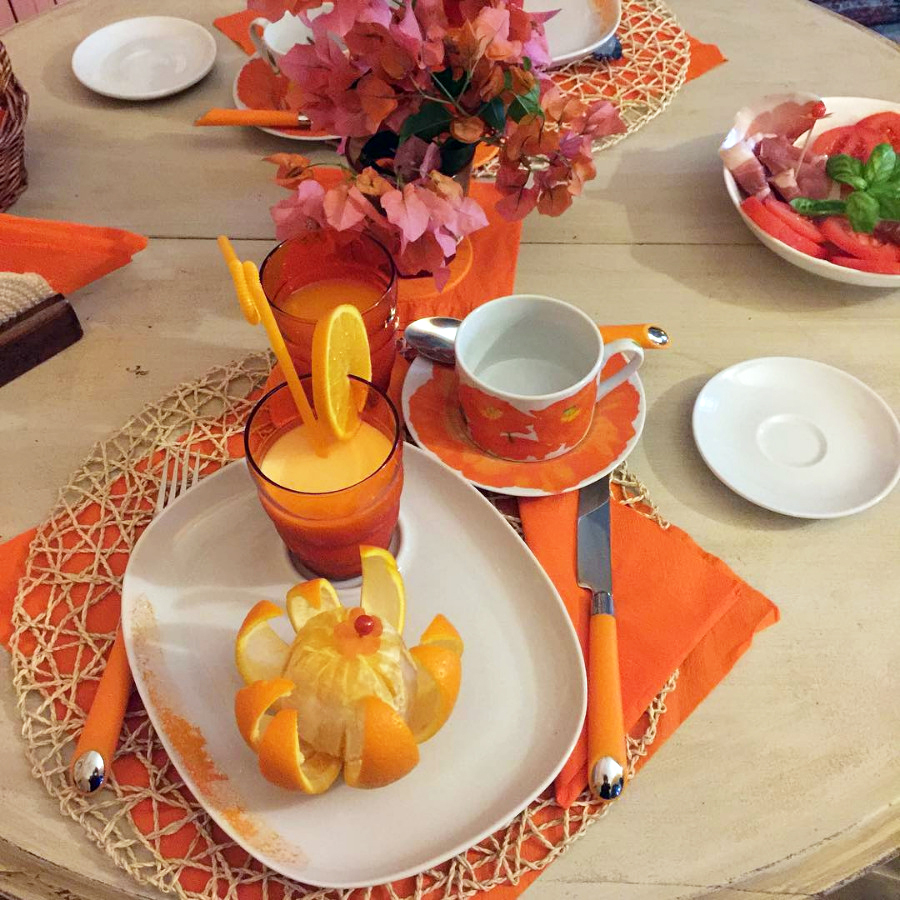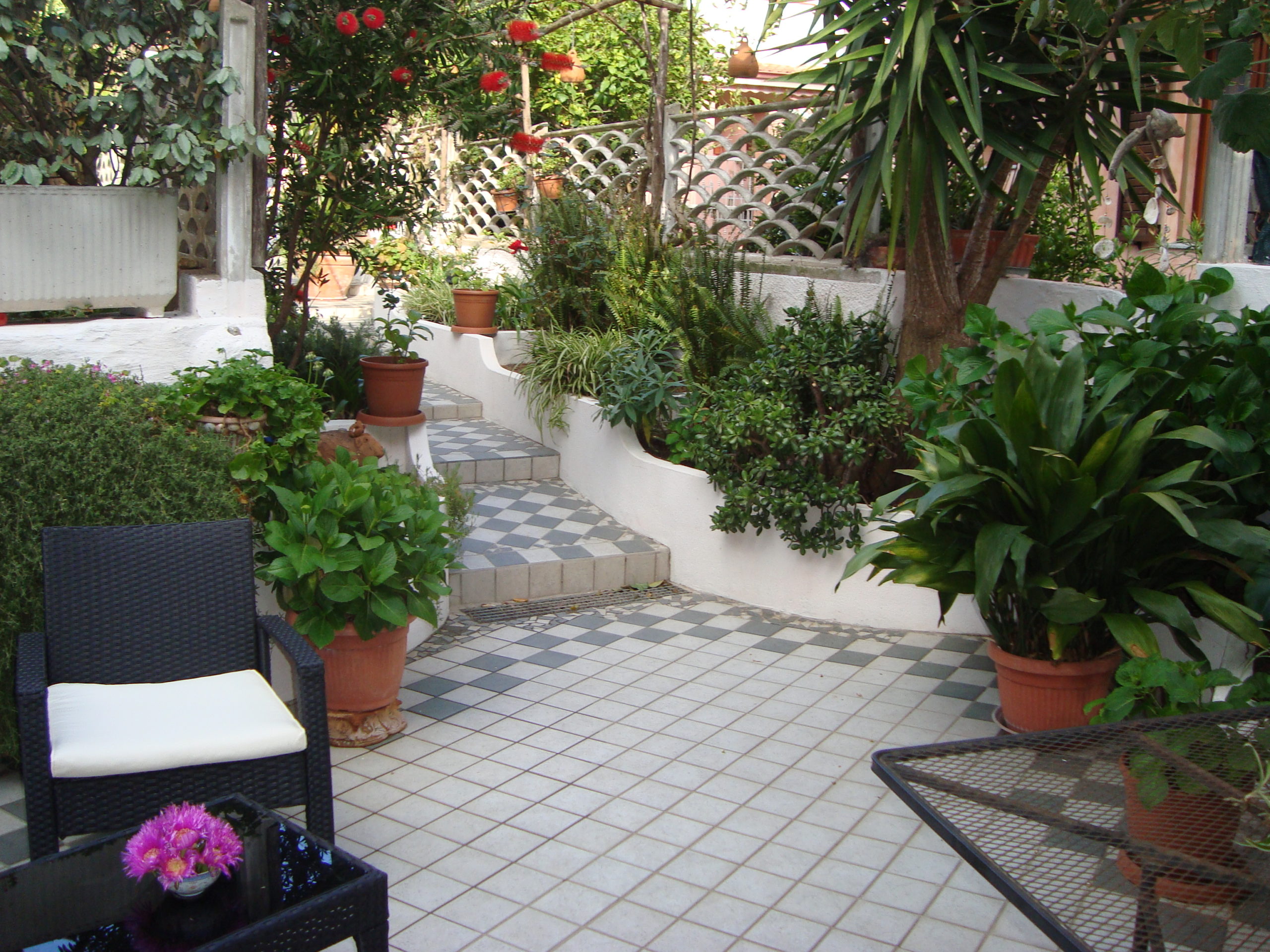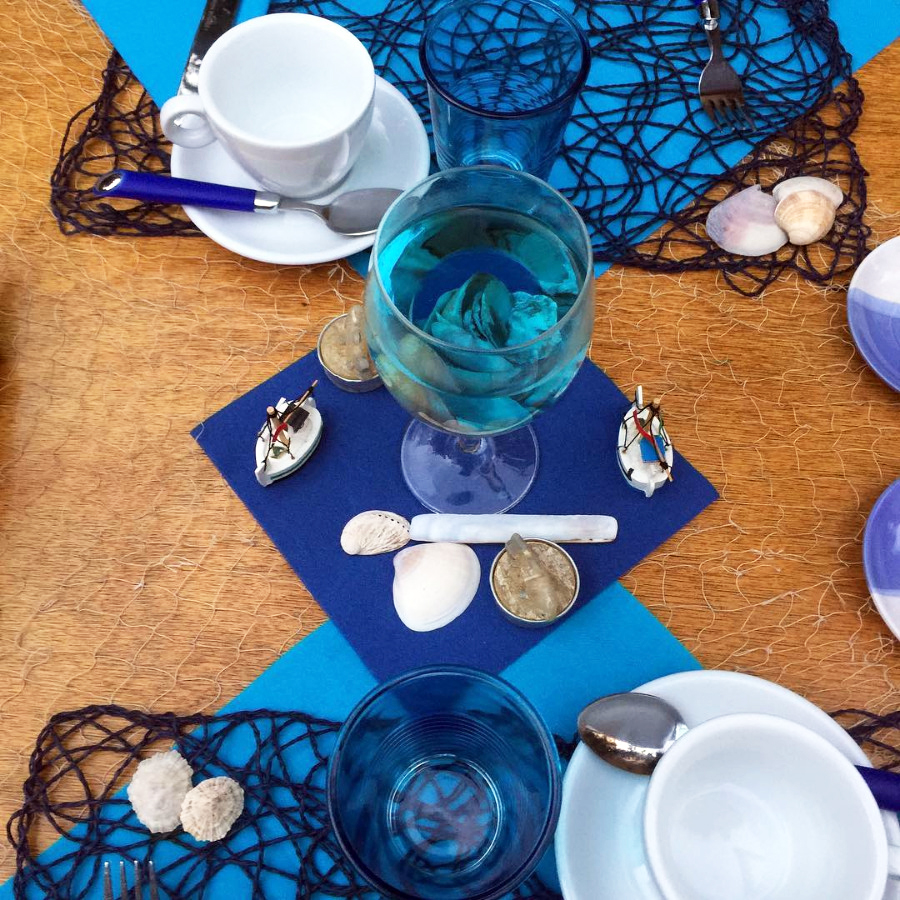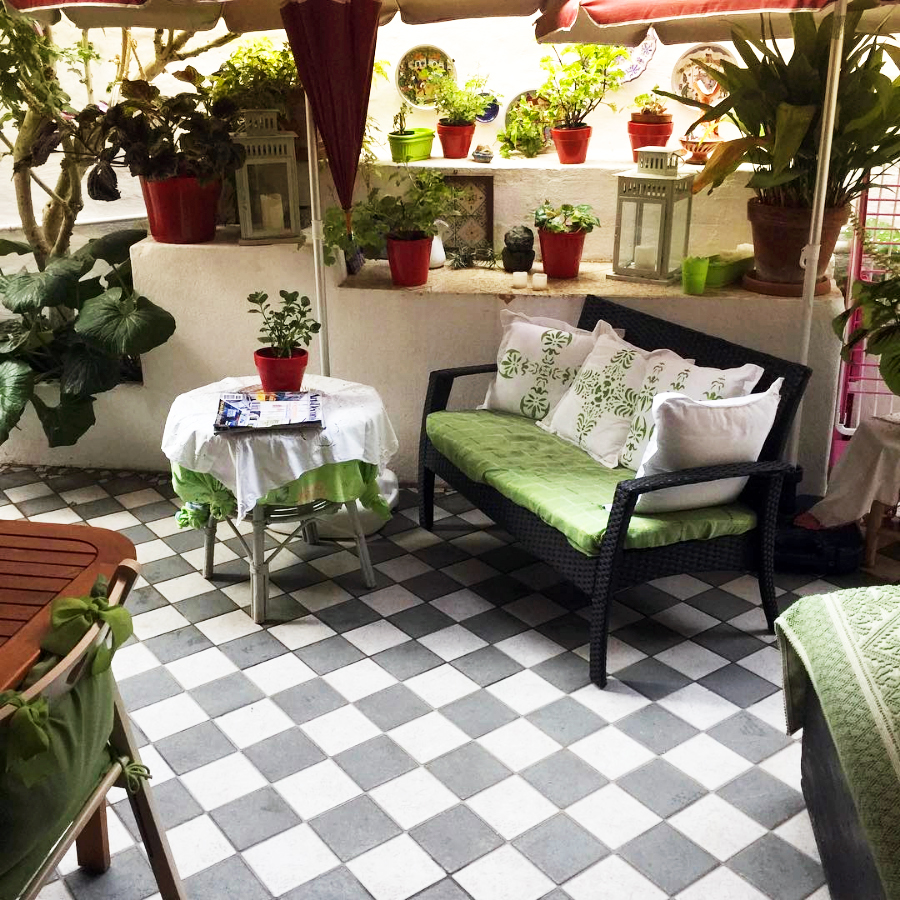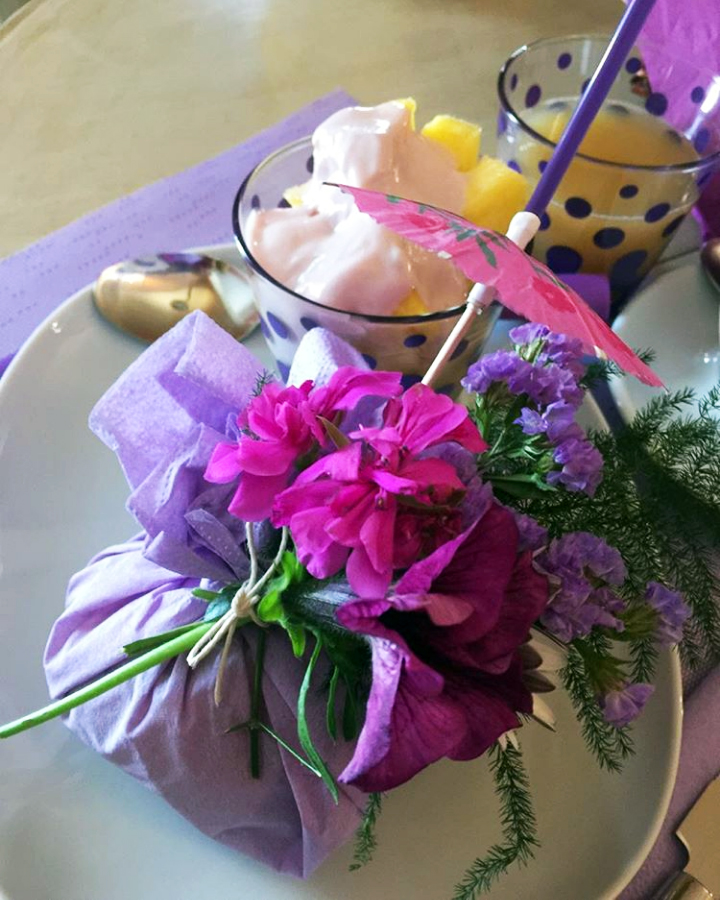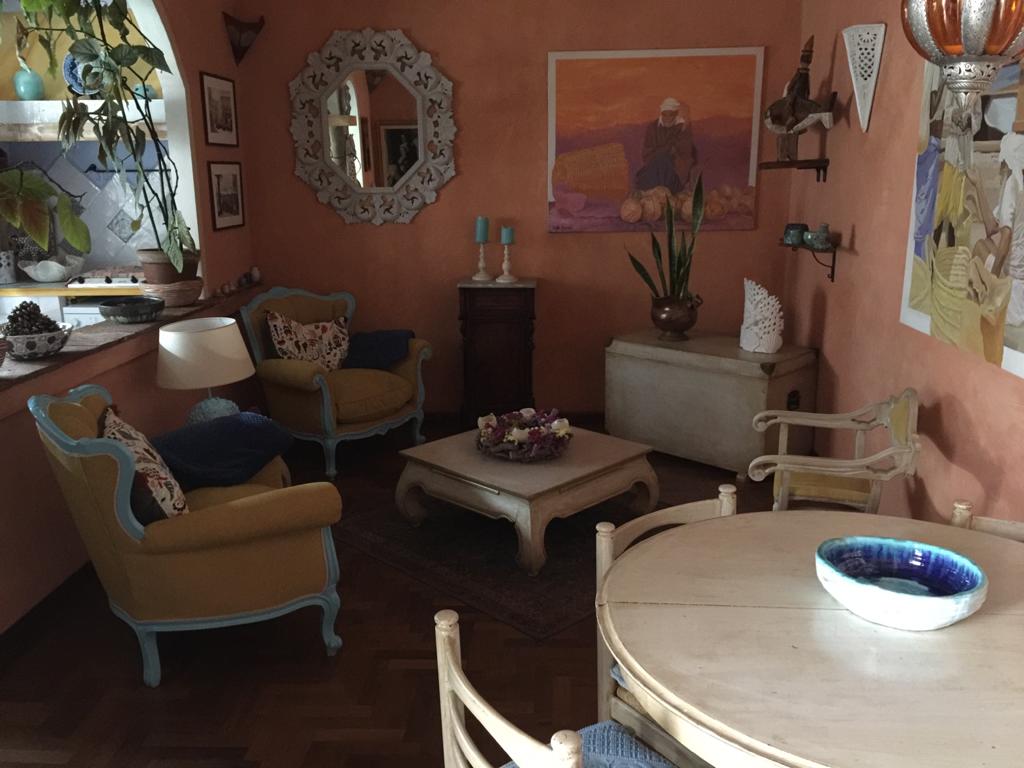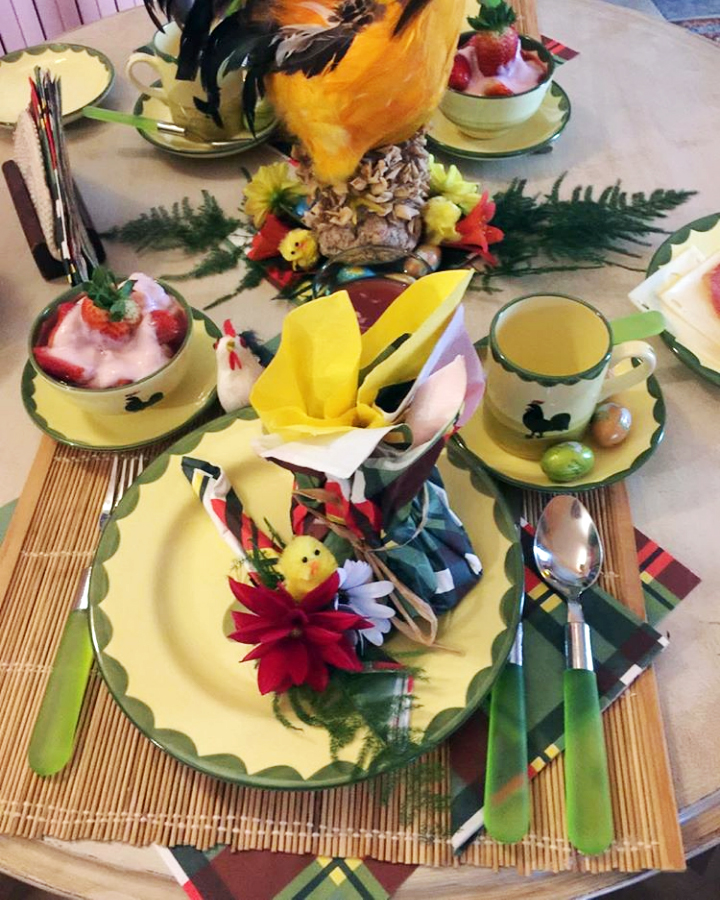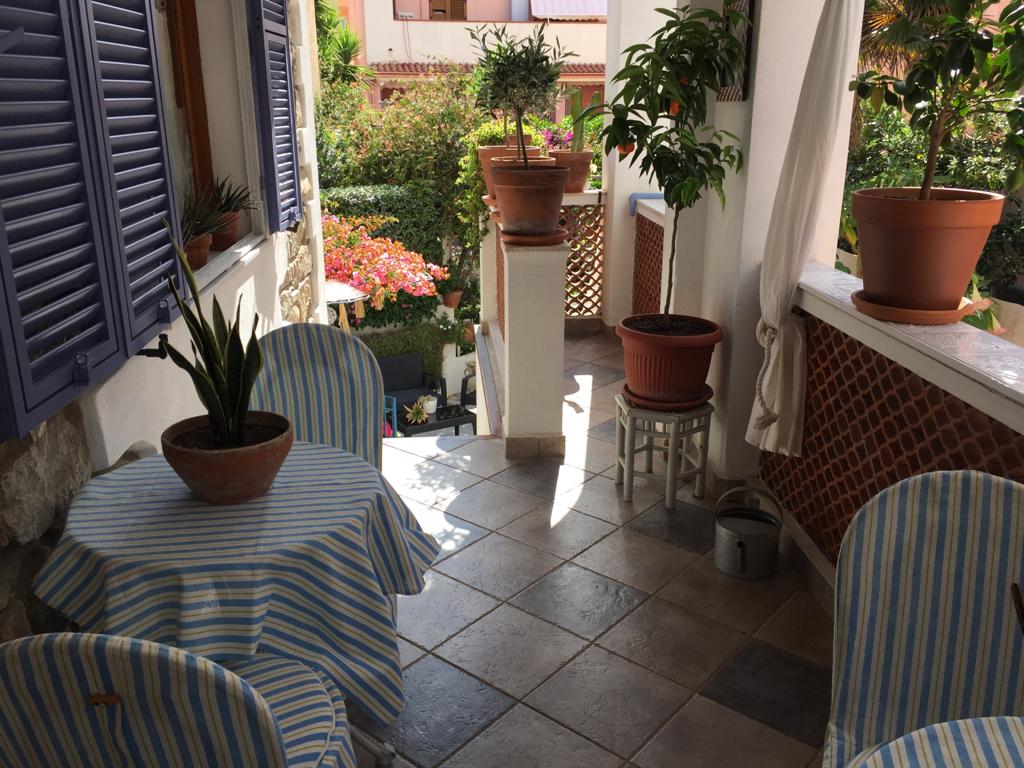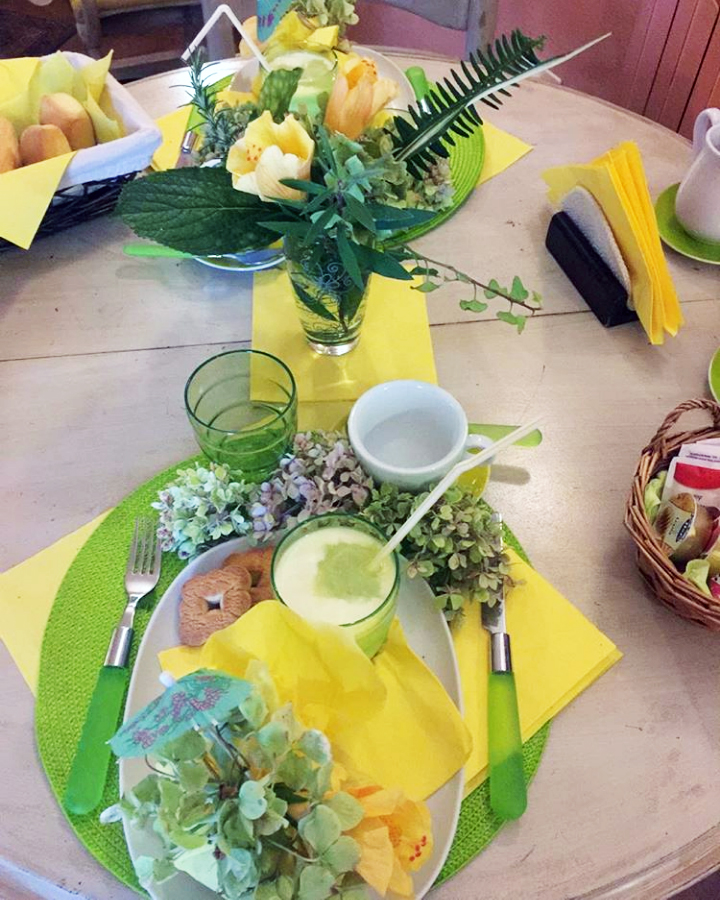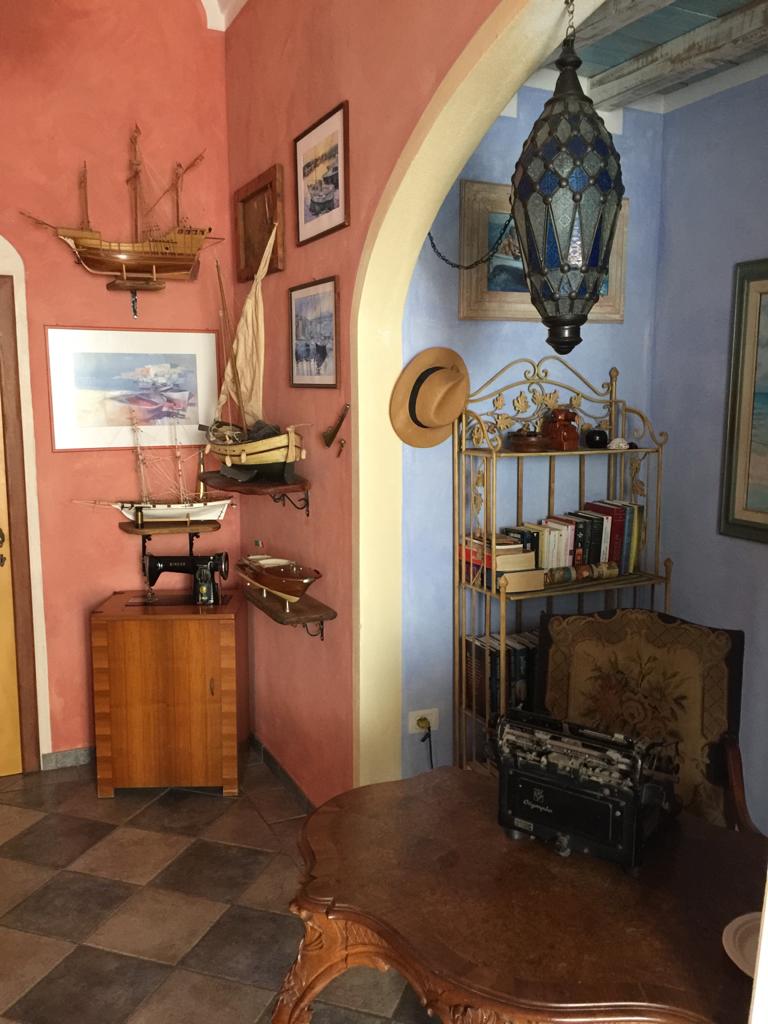 ---
Rooms
The B&B is composed by three large and bright double rooms, each with its private bathroom and with the possibility to add a third bed in case you need it.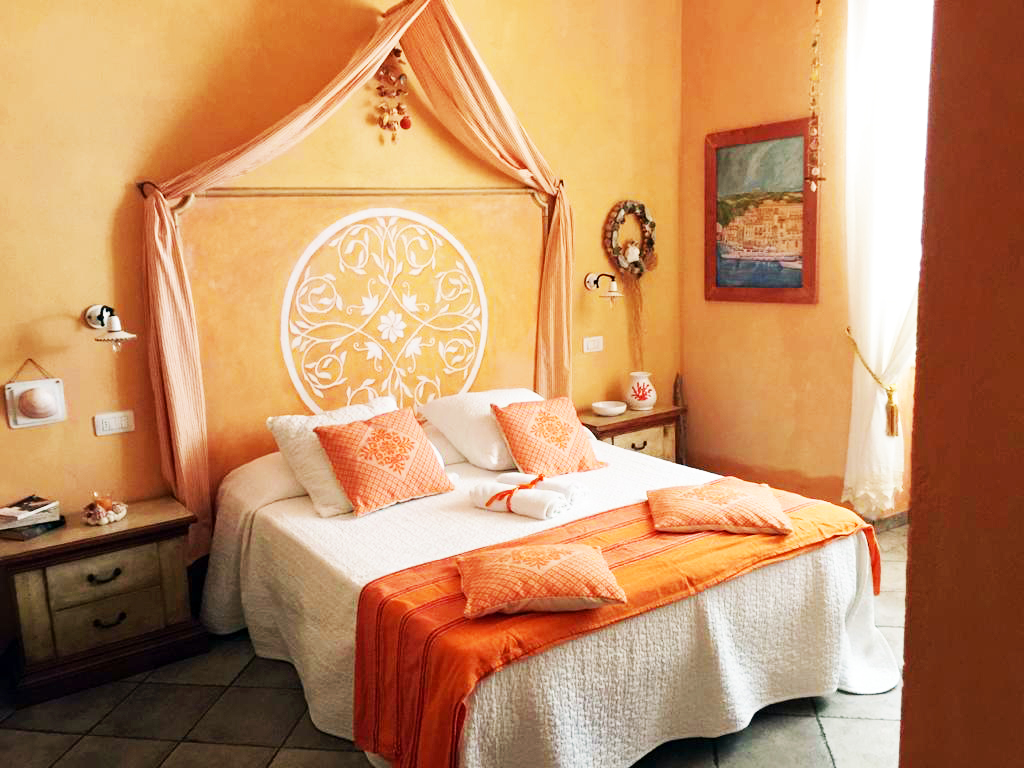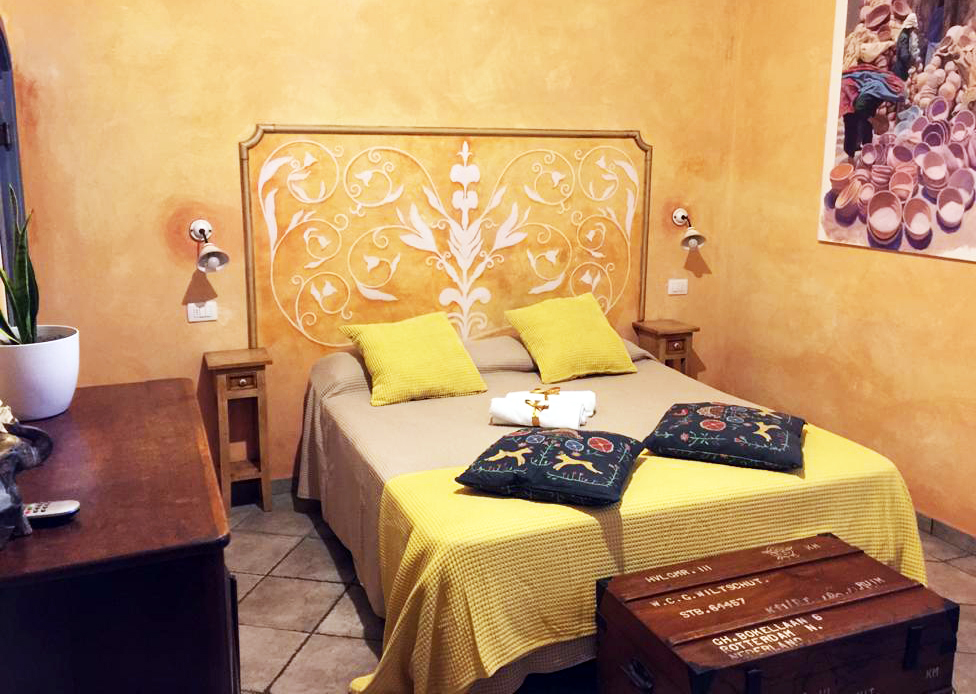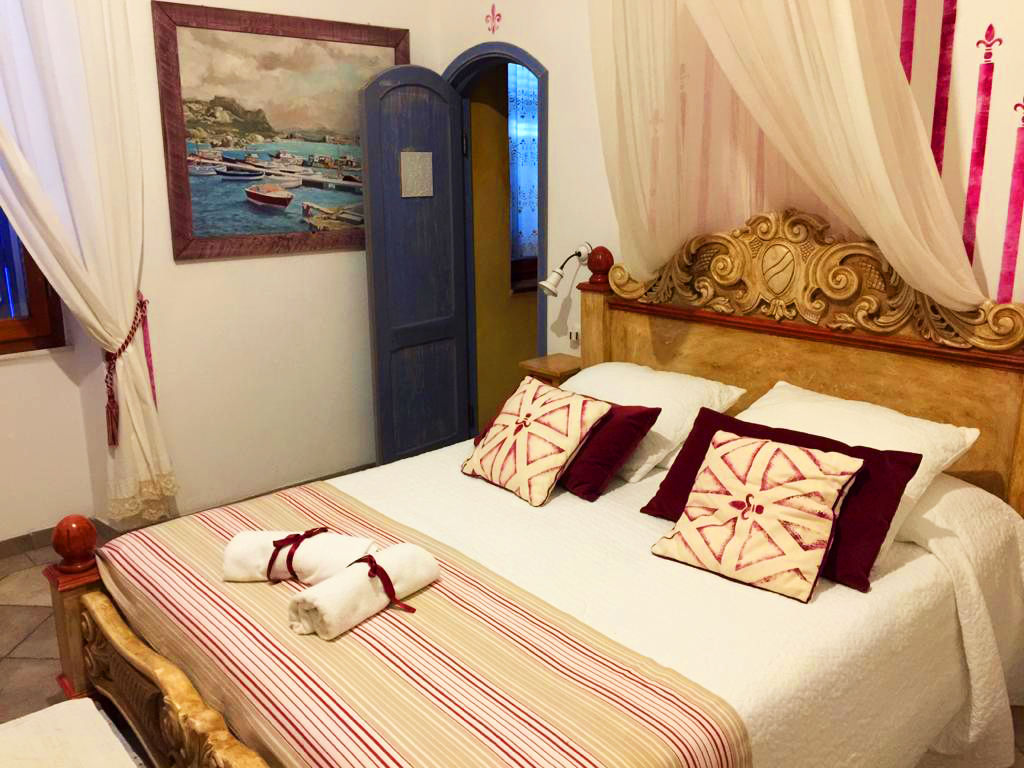 ---
About Us
Very nice B&B on a very nice island.
Rooms are cute, clean and confortable. The B&B is well situated. Myriam and Lino are very nice. Breakfast is very good, Myriam... read more does it with love, really. If they ask you for a sailing trip? Say yes. Great experience. Lino is a great skipper and knows the islands inside out. Both Myriam and Lino will make sure you enjoy it. Both are easy going.
Also, I would recommend visiting Caprera. Ask Myriam to which 'calla' you should go! Some beaches are very nice.

ff2222


16 September 2018

We had a ten day holiday in Sardinia and decided to have our last five nights in La Maddalena. How lucky we were to save the best to last.... read more Miriam and Lino are charming hosts and care very deeply about the quality of service they provide. In addition their hospitality is second to none and Miriam's breakfasts a work of art in themselves! Situated a short walk from town in a quiet residential area, La Petit Mason is beautifully decorated and the attention to detail a delight. More importantly the beds are super comfortable and the space very relaxing. I could go on but I wont because I don't want anyone else to know about all the other wonderful things we discovered during our stay, courtesy Miriam's exceptional local knowledge and truly global perspective. I fear the place will be so popular next year, I won't get a booking!!

rickyc956


21 September 2017

A little jewel in the lively town of la Maddalena. Beautiful and spacious hand painted bedroom and bathroom. Amazing breakfasts (but will not reveal exactly why, as it is a... read more surprise each morning). Friendly and lovely couple running the b&b. I highly recommend it.

RichardPark


16 September 2017

We visited La Petit Maison as part of a holiday travelling around Sardinia. All told, an amazing find. Miriam and Lino are great hosts, making the most incredible breakfasts and... read more offering sound advice of the best places to visit for food and entertainment. The recommendations they gave were unpretentious, local restaurants typical of Sardinia with a real onus on good food and realistic prices. The accommodation was comfortable and clean, offering all amenities you could need.

We will definitely be back.

Thank you for such an enjoyable and restful stay!

924calumf


10 September 2016

I choose Petite Maison last minute,1 week from stay, with no time to compare other properties, photos and reviews said I HAD TO BOOK and what a great choice the... read more highlight of our 6 day, 3 B&B, trip around Sardegna. Guarantee our reviews are an understatement to the pleasure of staying in this Jewel of a Home.worth every penny. Miriam and Lino are magnets of hospitality, they welcome you like long lost friends. You immediately know you have 2 very unique and fascinating hosts and hope to become their friends. They recommended the best activities for our short 2 night stay especially the day cruise of the archipelago with Marinella IV priceless. It is impossible to describe the beauty in a few words and degrading to call it a simple B&B. It is a beautiful home created with much love and passion open to strangers. Every angle of the house is artfully created by Lino or Miriam, every detail is just right. We had the superior room, for 2 nights. Room was cool and quite despite the external heat, great shower, bed and linen. The house is a 400mt walk from the central core and port of Maddalena. Parking is external with no problems finding a spot in front. Location is also great when using car. 3 minutes to port, Caprera bridge and east Maddalena costal road The breakfast served from 08:30-09:00 is a must do highlight no buts, the... I choose Petite Maison last minute,1 week from stay, with no time to compare other properties, photos and reviews said I HAD TO BOOK and what a great choice the highlight of our 6 day, 3 B&B, trip around Sardegna. Guarantee our reviews are an understatement to the pleasure of staying in this Jewel of a Home.worth every penny.

Miriam and Lino are magnets of hospitality, they welcome you like long lost friends. You immediately know you have 2 very unique and fascinating hosts and hope to become their friends. They recommended the best activities for our short 2 night stay especially the day cruise of the archipelago with Marinella IV priceless.

It is impossible to describe the beauty in a few words and degrading to call it a simple B&B. It is a beautiful home created with much love and passion open to strangers. Every angle of the house is artfully created by Lino or Miriam, every detail is just right. We had the superior room, for 2 nights. Room was cool and quite despite the external heat, great shower, bed and linen. The house is a 400mt walk from the central core and port of Maddalena. Parking is external with no problems finding a spot in front. Location is also great when using car. 3 minutes to port, Caprera bridge and east Maddalena costal road

The breakfast served from 08:30-09:00 is a must do highlight no buts, the food creations would rapidly deplete if there was a wider time span. This is not a breakfast it is a beautiful work of art prepared with love and creativity. incorporating healthy colour theme fresh foods, of fruit, yogurt, juices, fresh Cornetti and bread. Your wake up drink is your choice, requested in advance and ready at your dedicated garden seat surrounded by beautiful bougainvilleas umbrellas,Ibicuses, herbs and much more. Miriam's flamboyant light hearted company and hands on service make this a breakfast you will never forget.

A special mentions goes to the graceful, shy Kila a rescued yorky and exuberant Pilou the entertaining, talkative Amazon parrot who is convinced she is the lord of the Manor.

If I ever return to La Maddalena and hope it will be soon I will not look elsewhere for accomodation just perfect in everyway. More

Karen H


30 July 2016

I choose Petite Maison last minute,1 week from stay, with no time to compare other properties, photos and reviews said I HAD TO BOOK and what a great choice the... read more highlight of our 6 day, 3 B&B, trip around Sardegna. Guarantee our reviews are an understatement to the pleasure of staying in this Jewel of a Home.worth every penny. Miriam and Lino are magnets of hospitality, they welcome you like long lost friends. You immediately know you have 2 very unique and fascinating hosts and hope to become their friends. They recommended the best activities for our short 2 night stay especially the day cruise of the archipelago with Marinella IV priceless. It is impossible to describe the beauty in a few words and degrading to call it a simple B&B. It is a beautiful home created with much love and passion open to strangers. Every angle of the house is artfully created by Lino or Miriam, every detail is just right. We had the superior room, for 2 nights. Room was cool and quite despite the external heat, great shower, bed and linen. The house is a 400mt walk from the central core and port of Maddalena. Parking is external with no problems finding a spot in front. Location is also great when using car. 3 minutes to port, Caprera bridge and east Maddalena costal road The breakfast served from 08:30-09:00 is a must do highlight no buts, the... I choose Petite Maison last minute,1 week from stay, with no time to compare other properties, photos and reviews said I HAD TO BOOK and what a great choice the highlight of our 6 day, 3 B&B, trip around Sardegna. Guarantee our reviews are an understatement to the pleasure of staying in this Jewel of a Home.worth every penny.

Miriam and Lino are magnets of hospitality, they welcome you like long lost friends. You immediately know you have 2 very unique and fascinating hosts and hope to become their friends. They recommended the best activities for our short 2 night stay especially the day cruise of the archipelago with Marinella IV priceless.

It is impossible to describe the beauty in a few words and degrading to call it a simple B&B. It is a beautiful home created with much love and passion open to strangers. Every angle of the house is artfully created by Lino or Miriam, every detail is just right. We had the superior room, for 2 nights. Room was cool and quite despite the external heat, great shower, bed and linen. The house is a 400mt walk from the central core and port of Maddalena. Parking is external with no problems finding a spot in front. Location is also great when using car. 3 minutes to port, Caprera bridge and east Maddalena costal road

The breakfast served from 08:30-09:00 is a must do highlight no buts, the food creations would rapidly deplete if there was a wider time span. This is not a breakfast it is a beautiful work of art prepared with love and creativity. incorporating healthy colour theme fresh foods, of fruit, yogurt, juices, fresh Cornetti and bread. Your wake up drink is your choice, requested in advance and ready at your dedicated garden seat surrounded by beautiful bougainvilleas umbrellas,Ibicuses, herbs and much more. Miriam's flamboyant light hearted company and hands on service make this a breakfast you will never forget.

A special mentions goes to the graceful, shy Kila a rescued yorky and exuberant Pilou the entertaining, talkative Amazon parrot who is convinced she is the lord of the Manor.

If I ever return to La Maddalena and hope it will be soon I will not look elsewhere for accomodation just perfect in everyway. More

kahama67


30 July 2016

I choose Petite Maison last minute,1 week from stay, with no time to compare other properties, photos and reviews said I HAD TO BOOK and what a great choice the... read more highlight of our 6 day, 3 B&B, trip around Sardegna. Guarantee our reviews are an understatement to the pleasure of staying in this Jewel of a Home.worth every penny.

Miriam and Lino are magnets of hospitality, they welcome you like long lost friends. You immediately know you have 2 very unique and fascinating hosts and hope to become their friends. They recommended the best activities for our short 2 night stay especially the day cruise of the archipelago with Marinella IV priceless.

It is impossible to describe the beauty in a few words and degrading to call it a simple B&B. It is a beautiful home created with much love and passion open to strangers. Every angle of the house is artfully created by Lino or Miriam, every detail is just right. We had the superior room, for 2 nights. Room was cool and quite despite the external heat, great shower, bed and linen. The house is a 400mt walk from the central core and port of Maddalena. Parking is external with no problems finding a spot in front. Location is also great when using car. 3 minutes to port, Caprera bridge and east Maddalena costal road

The breakfast served from 08:30-09:00 is a must do highlight no buts, the food creations would rapidly deplete if there was a wider time span. This is not a breakfast it is a beautiful work of art prepared with love and creativity. incorporating healthy colour theme fresh foods, of fruit, yogurt, juices, fresh Cornetti and bread. Your wake up drink is your choice, requested in advance and ready at your dedicated garden seat surrounded by beautiful bougainvilleas umbrellas,Ibicuses, herbs and much more. Miriam's flamboyant light hearted company and hands on service make this a breakfast you will never forget.

A special mentions goes to the graceful, shy Kila a rescued yorky and exuberant Pilou the entertaining, talkative Amazon parrot who is convinced she is the lord of the Manor.

If I ever return to La Maddalena and hope it will be soon I will not look elsewhere for accomodation just perfect in everyway.

kahama67


30 July 2016

We have just returned from a wonderful 2 night stay at La Petit Maison.
We were greeted upon arrival by Miriam who immediately put us at ease making us coffee... read more and showing us the beautiful accommodation that she and husband Lino have created.The Superior room we had was delightful,so tastefully decorated and the bed was simply stunning and very comfortable.The bathroom,very luxurious with a huge bath.
Breakfast each morning was delicious,perfectly presented with a different theme each day,which were humorous and very thoughtful.The garden is so pretty and perfectly maintained,lovely to sit in and relax with a glass of Mirto which Lino was kind enough to provide,and of course meet Pilou the parrot who is very handsome and entertaining.
We had the most amazing day out with Lino and Miriam on their sailboat which was the highlight of our Sardinian holiday,if you are able to go it's a must.
If you are looking for the perfect place to stay in La Maddelena,this is it,faultless.
We were very sad to leave La Petit Maison but even sadder to leave Miriam and Lino,who's hospitality and genuine kindness made for a perfect end to our holiday.We will definitely return and stay longer next time.Thank you Miriam and Lino.

clare w


12 June 2016

We spent our 2 nights on La Maddalena here and would have loved to have stayed longer! Miriam is a great host, with a themed breakfast each morning a wonderful,... read more happy, fun way to start the day. The room was very cosy and clean. Miriam even provided us a sun umbrella for our trips to the beach, which were absolutely essential in the Sardinian sun. The pet parrot and little dog are also small delights, as is the oasis of flowers in the garden that offer welcome shade during the day.

James C


16 July 2015

We had a house with 2 beds upstairs, a nice garden and compound, sitting area and small little kitchen. We only had time for a night and didn't really spend... read more much time in the house. There were just too much to explore in the Maddalena and Caprera. The only shortcomings are no WiFi and A/Conditioner in the Via Deledda house. Fans are provided.

cad_world_traveller


4 July 2015