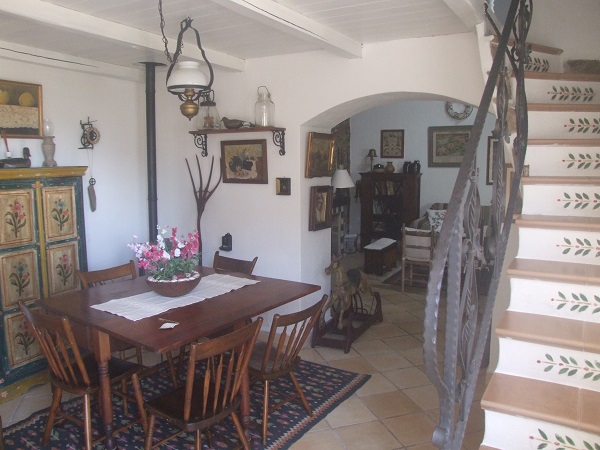 For those wishing to enjoy a greater freedom you can stay in a typical house built in the '50s maddalenina, NOT ATTACHED TO B&B (at about 100 meters). Located in a private environment just steps away from the city center and the harbor, The building has been recently renovated with artistic touch, giving great charm and placing it in the medium-high end of the property market. The first entrance faces in outer space, including a garden on two levels: very pretty, provides areas for relaxing and al fresco dining. From the second entrance of the house leads to the dining area, to continue in the living room and kitchen. An elegant bathroom with large shower masonry wall serves this area, while a staircase leads to the two lofts are the location where the two bedrooms. Each room is furnished with care, attention to detail is equal to the number of functional and practical choices that can make your stay more enjoyable. Last but not least extremely close to the market (easily reachable on foot) and the ability to park up to two cars directly outside your garden.
This type of living, special for a couple is also ideal for a family of four.
By sending an email request will be provided the best.